Milea GotCha Covered
Makes custom-made gift boxes for all occasions!
We make gifts for Men, Women, & Children & even your favorite!
Birthdays
Bridal Showers
Baby Showers
Anniversaries
Bereavement
Get Well Soon
Easter
Mother's Day
Father's Day
We can also create:
Spa Gift boxes
Gift boxes with gift cards to your favorite places:
Restaurants
Bakeries
Spas
Clothing (etc.)
Gas Stations
We'll create specialty boxes like Chocolate lovers, Make-up obsessed, College student care packages, and that's just to name a few.
You can also purchase a care package for Active Duty Military & Veterans.
Our small gift boxes start at $40 & up + the cost of shipping. They range from small, medium, large, & extra-large. All boxes ship anywhere in the U.S. & to certain places abroad via U.S. Priority Mail.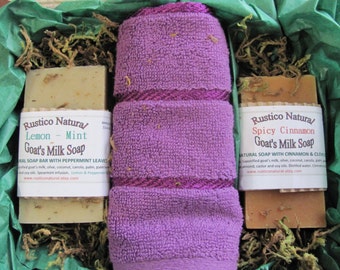 To purchase a custom-made gift box
call us at: (773) 530-4095
or
email us at: mileagotchacovered@yahoo.com
Priority Mail Flat Rate Box Sizes & Pricing (not all prices available online)
Priority Mail Forever Prepaid Small Flat Rate Box
5-3/8″ x 8-5/8″ x 1-5/8″
$5.95
Priority Mail Forever Prepaid Medium Flat Rate Box – 2
11-7/8″ x 3-3/8″ x 13-5/8″
$12.65
Priority Mail Forever Prepaid Medium Flat Rate Box – 1
11″ x 8-1/2″ x 5-1/2″
$12.65
Priority Mail Forever Prepaid Large Flat Rate Box
12″ x 12″ x 5-1/2″
$17.90
Priority Mail Box – 4
7″ x 7″ x 6″
Priority Mail Shoe Box
7-1/2″ x 5-1/8″ x 14-3/8″
Priority Mail Regional Rate Box – C
14-3/4″ x 11-3/4″ x 11-1/2″
Priority Mail Box – 7
12″ x 12″ x 8″